Anthony Shaia, DDS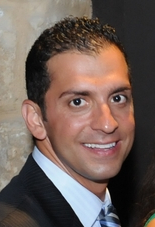 Dr. Anthony Shaia graduated from The Ohio State University Dental School in 2000. He completed a General Practice Residency at Miami Valley Hospital, and he has received advanced training in implant dentistry, laser dentistry, and IV conscious sedation. Prior to attending dental school, Dr. Shaia attended St. Ignatius High School and John Carroll University, where he earned a bachelor's degree in biology. While he has been practicing dentistry for almost 15 years, he remains committed to regularly furthering his education in the dental field. Dr. Shaia is dedicated to providing our patients with the highest quality of dentistry and he works hard to make their experience as comfortable and painless as possible. He has a true passion for dentistry that motivates him to continually strive for better, newer techniques.
Dr. Shaia is married, and his wife is a dentist as well. She was valedictorian of her dental school and completed her residency at St. Elizabeth's in Youngstown, Ohio. Dr. Shaia also has an older brother and younger sisters. His hobbies include golfing, fantasy football, skiing, basketball, and working out.
Meet Our Team
At Shaia Dental Care, our team is committed to providing you with an exceptional dental experience. Every member of our team is caring, educated, skilled, and friendly. We work hard to ensure that your visit is comfortable and pleasant. To learn more about us and Dr. Anthony Shaia, our dentist in Parma Heights and Middleburg Heights, Ohio, we welcome you to call or visit our office today. We look forward to caring for you!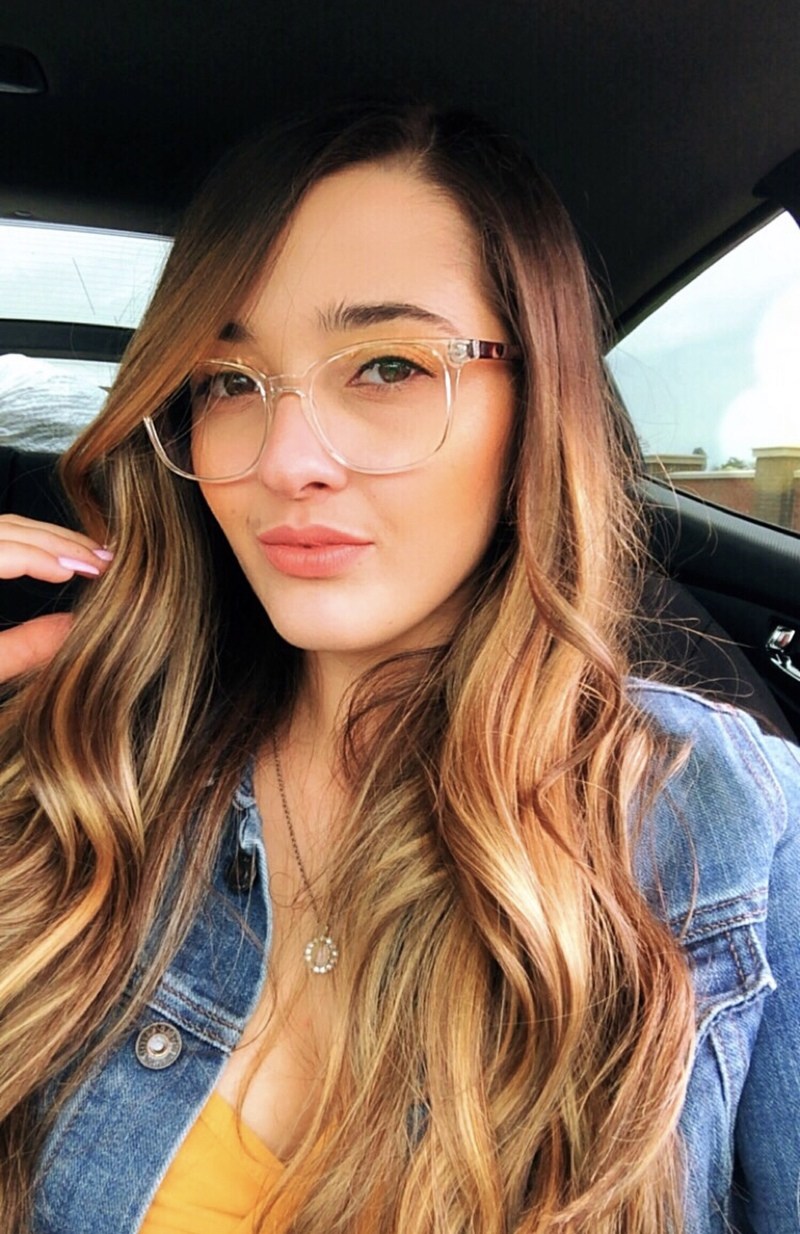 Jae – Dental Office Manager
Jae has worked in the dental field since 2014 and has been a part of our team since 2018. She graduated as the valedictorian of her class at the Arizona College of Allied Health Dental Assisting. She is currently pursuing her Bachelor of Science in biology and ultimately plans to attend dental school. Jae appreciates the family culture at Shaia Dental Care and loves working with Dr. Shaia because of the many opportunities she has to learn things that will help her as a dentist. She makes it a point to be available wherever she is needed on the clinical or administrative sides of our office. She also helps our patients with their questions about their dental benefits. She is grateful for the relationships that she has formed and looks forward to meeting all of our new patients. Away from the office, Jae enjoys being outdoors, traveling, cooking and interior design.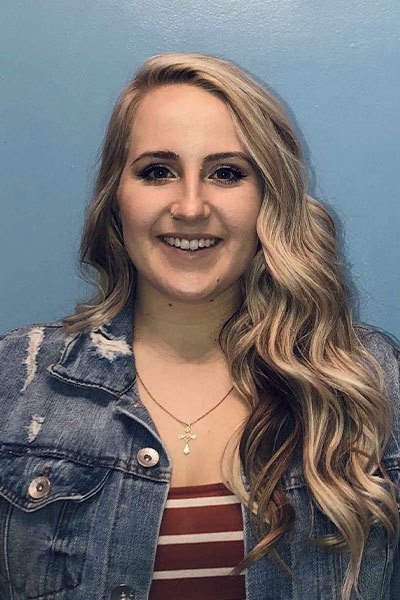 Kelsey – Main Assistant
Kelsey completed the dental assisting program at Polaris Career Center in June 2017, and received her CODA (Certified Ohio Dental Assistant), radiology certification and CPR certification. She joined our team in December 2017. She is always willing to learn new things and be on her toes. She is dedicated to listening to her patients and their needs so that she can find the best ways to help. Kelsey loves that we are like a family and that Dr. Shaia is always willing to teach new and improved ways of dentistry. Kelsey has one child, Jameson. Outside the office, she enjoys crafting with her cricut, going on walks and making memories with Jameson.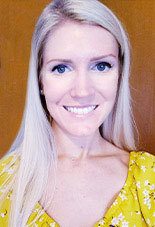 Shauna – Registered Dental Hygienist
Shauna graduated from Cuyahoga Community College in 2014. She was on the Dean's list and a member of the Phi Theta Kappa Honor Society! In May 2018, she joined our team and loves being part of a practice that has a positive, well-structured work environment and such great co-workers! Getting to know patients is one of her favorite parts of her work day, and she loves seeing their oral health improve. Shauna contributes to the success of our practice by personalizing each patient's dental appointment based on their needs. She tries her best to accommodate everyone and make them feel relaxed while being as thorough and gentle as possible. She also has a good amount of prior dental experience to offer since she was a dental assistant before becoming a licensed hygienist.In her free time, Shauna enjoys exercising, including yoga, pilates, tennis, bike riding and swimming. She also loves to read and try new restaurants!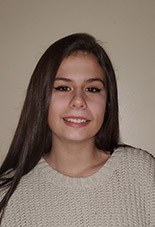 Destiny – Dental Assistant
Destiny joined our office in May 2019. She is a graduate of Normandy High School and the valedictorian of her dental assisting class. She is a certified Ohio dental assistant. She is licensed in radiology and certified in CPR and in the use of AED. Destiny loves the friendly and inviting atmosphere at Shaia Dental Care and does her best to make sure that every patient is comfortable. Destiny ensures that our office is not only a safe and sterile environment but also a friendly and supportive one. She always puts our patients first and makes sure that their needs are addressed.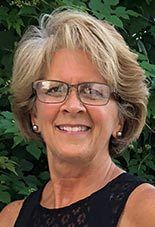 Roseann – Registered Dental Hygienist (Part Time on Thursdays)
Roseann has been a hygienist for over 35 years and loves what she does! She graduated from Cuyahoga Community College in 1982, where she was awarded "The Golden Scaler" award for "Miss Congeniality." She has been part of our team at Shaia Dental Care since December 2013, when Dr. Shaia bought the practice she was part of at that time.Roseann loves being part of a practice where one knows as soon as they walk through the door that it is neat, clean and organized! She loves that her patients often become friends, and she believes that friends should always be treated with the utmost respect. She tries to be gentle, caring, understanding and thorough even when she has limited time with patients. Over the years, Roseann has witnessed Dr. Shaia's work continue to be top quality with the highest craftsmanship! Dr. Shaia even restored two of her husband's front teeth that had 40-year-old crowns before their daughter's wedding. The restoration is so immaculate you probably would not even be able to tell they are crowned! If she ever needs her own dental work, she would not hesitate to trust her care to the skilled hands of Dr. Shaia. She actually thinks Dr. Shaia makes it hard on her and the other hygienists because it is difficult to tell if a tooth is a crown or natural! Roseann has been married to Dennis since 1975, and they have two married children who also have children of their own: Kyle (Rachel) Harrison and Bennett and Rheanna (Mark) Carver. Roseann loves organic gardening and has three 4'x 12′ plots at her church community garden, one of which is for herbs. Out of the three plots, 90% of the harvest is donated to the Parma Hunger Center. She also has a 12'x 24′ garden at home and a yard surrounded by flowers! In the summer, she forgets she even has an inside to be in! She loves and cherishes the time she spends with her husband, children and their families. She also loves to craft, read, hike, bike and tent camp. She does not sleep much!Roseann's own words: "THANKS TO OUR PATIENTS! Without you, your respect, trust, belief in us and your friendships, we wouldn't have a practice. P.S. Keep on brushing, flossing and using mouth wash, and for many, use water flosser."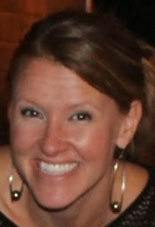 Crystal – Dental Hygienist (Part Time)
Crystal graduated from Midpark High School in 2000 and Cuyahoga Community College in 2005. She joined Shaia Dental Care in September 2017 and loves how it feels like home! She experiences a feeling of comfort when she walks through our door and believes our patients do as well. She loves the fantastic dental work and amazing team — it is not just any dental office! Crystal loves working with and helping patients reach their hygiene goals. She aims to keep patients' mouths healthy and disease-free! She loves to educate and work alongside patients on their individual needs so that their dental journeys to health can be successful and long lasting. Crystal has been married to Andrew for over 14 years, and together, they have two children, Jacob and Ethan. Her hobbies include spending time with her family, being a "boy mom" with many adventures, playing outside and watching sports. She also helps out at her boys' school, and when the weather is right, she sprinkles in some gardening.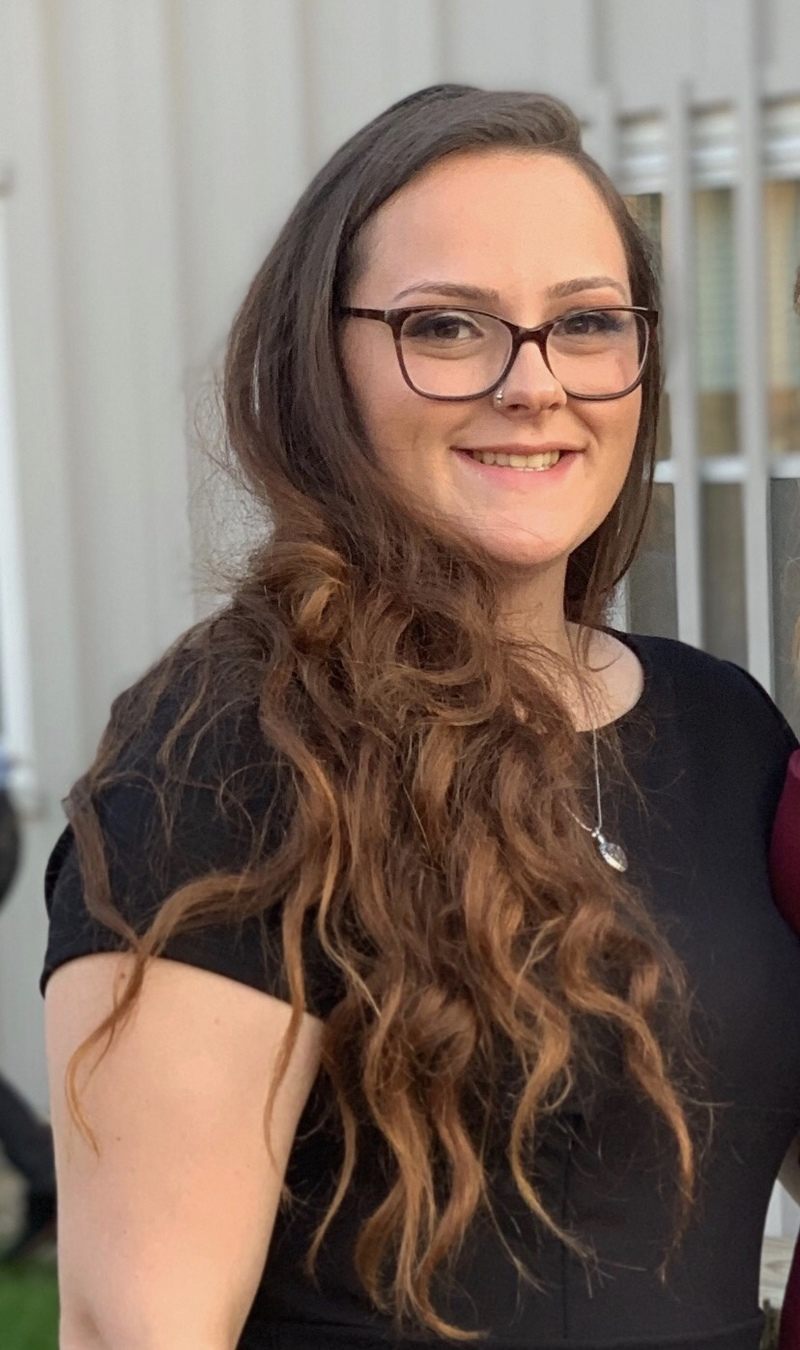 Kaitlin Richardson – Dental Receptionist
Kaitlin is the newest member of our family and is looking forward to getting to know all of our patients. She is a 2014 honor roll graduate of Cleveland Central Catholic High School. She feels welcome in our office, has great organizational skills, is willing to learn and is a team player. Kaitlin has a son named Elijah and in her free time, she looks forward to visiting the metro parks and taking her son on walks or to the playground. She loves teaching her son new things and watching him grow up.